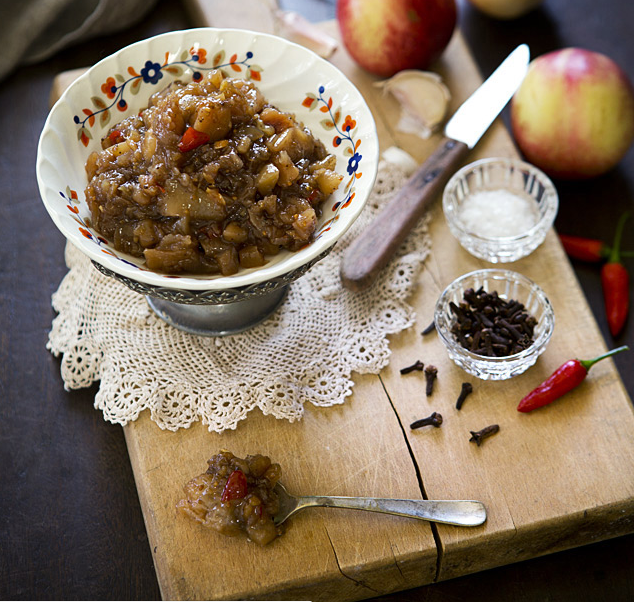 Ingredients:
1 kilo (approx. 2 pounds) firm white nectarines, chopped into small pieces
1 medium onion, chopped finely
6 cloves of garlic, crushed or chopped finely
3 small red chilli's, chopped finely
¾ cup sugar
½ cup cider vinegar
2 tablespoons olive oil
2 tablespoons grated ginger
1 teaspoon brown mustard seeds
1 teaspoon salt
½ teaspoon ground cloves
Method:
1. Heat the oil over medium heat in a heavy bottom cast iron pan. Once oil is hot add the mustard seeds and stir until they start popping. Add the ground cloves, ginger, chilli and garlic and cook until mixture is very fragrant (approx. 2 minutes).
2. Add the nectarine pieces and onion to the pot and cook stirring for 5-10 minutes then add the cider vinegar, sugar and salt. Continue stirring for another couple of minutes.
3. Cook for around 90 minutes stirring at regular intervals until the chutney becomes jammy and caramelized. It will turn a lovely brown-honey colour and the fruit will be soft. The flavours develop further upon standing.
Spoon into sterilized jars.