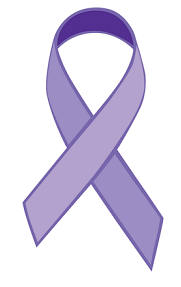 Epilepsy is a neurological condition that from time to time produces brief disturbances in the normal electrical functions of the brain.  Normal brain function is made possible by millions of tiny electrical charges passing between nerve cells in the brain and to all parts of the body.  When someone has epilepsy, this normal pattern may be interrupted by intermittent bursts of electrical energy that are much more intense than usual.  They may affect a person's consciousness, bodily movements or sensations for a short time (www.epilepsyfoundation.org).
These physical changes are called epileptic seizures. That is why epilepsy is sometimes called a seizure disorder. The unusual bursts of energy may occur in just one area of the brain (partial seizures), or may affect nerve cells throughout the brain (generalized seizures). Normal brain function cannot return until the electrical bursts subside. Conditions in the brain that produce these episodes may have been present since birth, or they may develop later in life due to injury, infections, structural abnormalities in the brain, exposure to toxic agents, or for reasons that are still not well understood. Many illnesses or severe injuries can affect the brain enough to produce a single seizure. When seizures continue to occur for unknown reasons or because of an underlying problem that cannot be corrected, the condition is known as epilepsy. Epilepsy affects people of all ages, all nations, and all races. Epilepsy can also occur in animals, including dogs, cats, rabbits, and mice (www.epilepsyfoundation.org).
Deemed National Epilepsy Awareness month, November is also shared with another major neurological condition's push for awareness.  In 1983, President Ronald Reagan declared November as National Alzheimer's Disease Awareness Month.  www.alz.org defines Alzheimer's to be a type of dementia that causes problems with memory, thinking and behavior.  The website also states that symptoms usually develop slowly and get worse over time, becoming severe enough to interfere with daily tasks.  Alzheimer's is the most common form of dementia, with 50 to 80 percent of dementia cases.  Alzheimer's is often mistaken to be a disease of old age.  However, up to five percent of people with the disease have early onset Alzheimer's.  This can begin when someone is in their 40s or 50s.
A cure for Epilepsy or Alzheimer's has yet to be found, however there are treatments that certainly improve quality of life for those with it.  Today, there is a worldwide effort under way to find better ways to treat the disease, delay its onset, and prevent it from developing (www.alz.org).  With such big organizations like the Epilepsy Foundation and Alzheimer's Association, it's no wonder so many people have joined the fight for a cure and continue to each year. The National Walk for Epilepsy® is a family oriented, noncompetitive walk in our nation's capital to raise awareness and funds to continue the fight to stop seizures, find a cure and overcome the challenges created by epilepsy (www.epilepsyfoundation.org).  The Alzheimer's Association Walk to End Alzheimer's® is the nation's largest event to raise awareness and funds for Alzheimer's care, support and research. Held annually in more than 600 communities nationwide, this inspiring event calls on participants of all ages and abilities to reclaim the future for millions (www.alz.org).
About Us
NJ Top Docs is a comprehensive information resource of Top Doctors, Dentists and Hospitals. We are profiling over 900 Healthcare Providers and have made it convenient for you to find them.
NJ Top Docs allows patients to "meet" these providers online before making their appointment.
For more information, visit www.NJTopDocs.com.