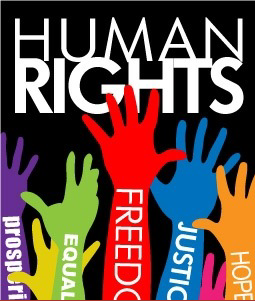 Throughout the past there have been occurrences of vicious cruelty, and an obvious violation of the rights and freedoms of mankind. Whether that was based on the color of one's skin, their nationality, religion, or merely being unfortunate enough to be living under the command of another country, people have regularly been treated like animals, or worse. Human Rights Month is here to remind us of that day in 1948 when the United Nations General Assembly codified the basic human rights of every individual on the planet. It commemorates the day on which, in 1948, the United Nations General Assembly adopted the Universal Declaration of Human Rights.
Some ways to celebrate Human Rights month is to take time out to understand and appreciate what exactly this arranged set of freedoms does for you. Studying and researching it is a way to honor the work and lives that went into making sure this document came to exist for the good of all mankind. Spend time volunteering for organizations like Amnesty International, which is a charity organization that works tirelessly to support and spread human rights.
Working with organizations like these will help millions of people around the world, and the ways to donate are endless. It can start as simple as a donation drive, or grow to a continuous and concerted effort to help prisoners and the needy all throughout the world. We all benefit from the work done by these organizations and International Human Rights Month is your opportunity to give a little back for the protections you enjoy as a citizen of the world.
https://www.daysoftheyear.com/days/human-rights-month/
http://www.un.org/en/events/humanrightsday/
About Us
NJ Top Dentists is a comprehensive information resource of Top Doctors, Dentists and Hospitals. We are profiling over 900 Healthcare Providers and have made it convenient for you to find them.
NJ Top Dentists allows patients to "meet" these providers online before making their appointment.
For more information, e-mail us at [email protected] and/or visit www.NJTopDocs.com.
You can also follow us on Facebook – Twitter – YouTube